Jennifer and Rebecca were so excited to be featured on Sugar Rush Season 1 Episode 4! Our first debut was surely an exciting one! We can be seen competing on Season One's "Cake by the Ocean" episode! Sugar Rush is now on their second season, have you been watching?!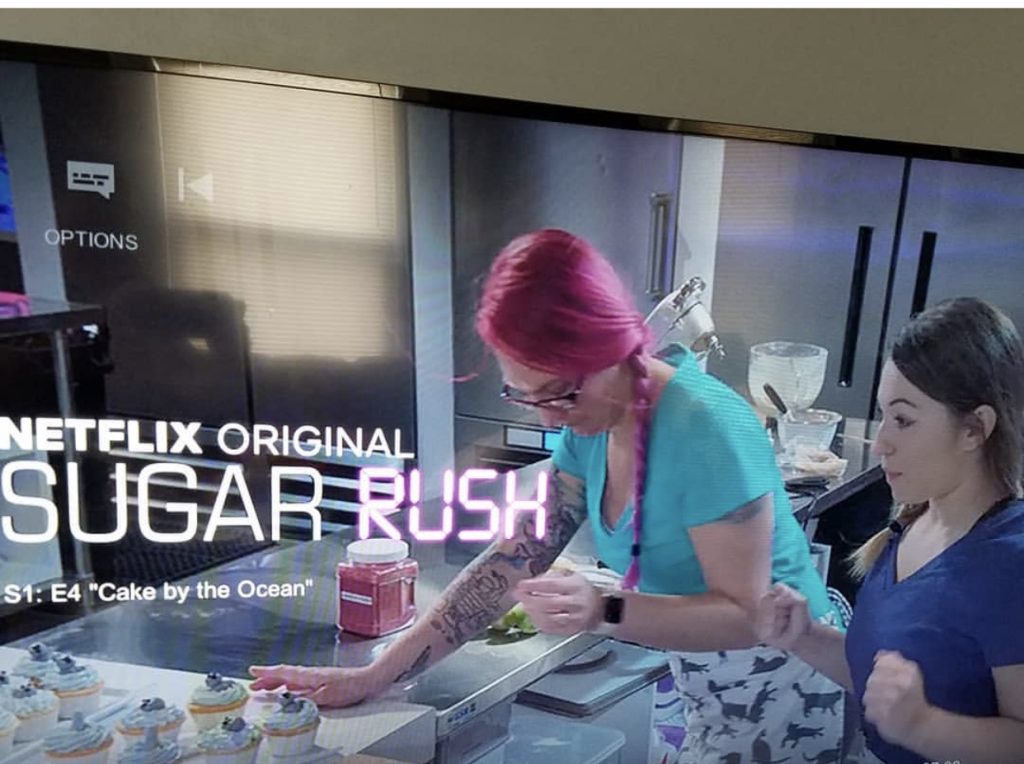 Time's the most important ingredient as teams race against the clock — and each other — to bake up the best-tasting sweets.
Starring:
Hunter March, Candace Nelson, Adriano Zumbo
Check out some screen grabs from our episode!